The grinder card from Wiz Khalifa
Wiz Khalifa, real name Cameron Jbril Thomaz, is a rapper, singer-songwriter, actor and model american born September 8, 1987 in Minot, North Dakota.
He released his first album, Show and Prove, in 2006, and then to sign with Warner Bros Records in 2007. He became known with his first single Say yeah which reached the 25th place on the Billboard Rhythmic Top 40.
He signed in 2010 with Atlantic Records and is a worldwide success with his first single for Atlantic, Black and Yellow, which is placed at the 1st place of the Billboard Hot 100. His first album for the label, Rolling Papers, was released on march 29, 2011. His fourth studio album O. N. I. F. C. is out December 4, 2012. His fifth album, Blacc Hollywood will be released on August 19, 2014 and will lead the Billboard 200 the first week of its release. In 2015, it pays tribute to Paul Walker with his song See You Again with Charlie Puth, who will then become the first rap song of all time remained number 1 on the Billboard Hot 100 for 12 weeks. The piece is a cardboard international.
The grinders cards are ultra-flat and the size of a credit card.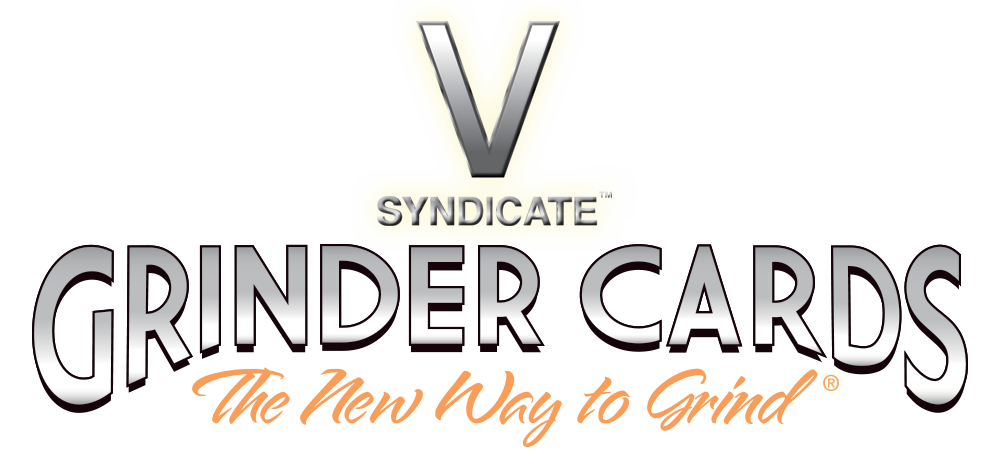 Here you can find all of the grinders cards manufactured by V-Syndicate
Some famous songs of Wiz Khalifa that everyone has already heard at least once.