Box leaves slim Smoking Deluxe + Tips
Check out the Smoking Deluxe, one paper, ultra-fine made by the great Spanish brand. The Tux Deluxe is packaged in a packaging-black, sober and class containing 33 sheets to roll of high quality as well as 33 filters in cardboard boxes.
This packaging 2 in 1 is very handy, wherever you go you will be about to have with you leaves and filters for rolling your joints or cigarettes.
You will no longer need to tear your packs of cigarettes to extract a filter. This has, moreover, tend to arouse suspicion when control.
The book 2 in 1 Tuxedo Deluxe has a small locking system to hold your book of leaves closed and prevents regain of cardboard or the first leaves of the book completely torn.
Like all the books leaves to roll Tuxedo, you will find a sheet indicator which will warn you when it does you rest more than 5 sheets in your book. A little bit more to avoid bad surprise and the galleys of the leaves on the Sunday when everything is closed.
With this packaging 2in 1 you have also the 33 filters in cardboard boxes. Filters cardboard natural non-bleached, but also perforated in order to realized a "M" that will serve as a grid so as not to allow the herb or tobacco pass.
Leaf roll Smoking DeLuxe 2-in-1
• Weight: 13g/m2
• Size: 44x110mm
• 33 leaves per book
• Box of 24 booklets
• Sheet indicator 5 sheets of the end
The price is decreasing according to the quantity, buy in bulk and save!
| | | | | |
| --- | --- | --- | --- | --- |
| | | | | |
| 110mm x 44mm | 13 g/m2 | 33 leaves per booklets | 33 filters by books | 24 notebooks per case |
The little more in favour of Smoking:
| | |
| --- | --- |
| | Tux® uses gum Arabic in all its papers. This gum comes exclusively from Senegalensis Acacia, also called gommme of Acacias. |
| | Thanks to a commitment to the environment, which is our main objective, the FSC certification ensures that Tuxedo® helps protect the forest resources, the most important in the world. |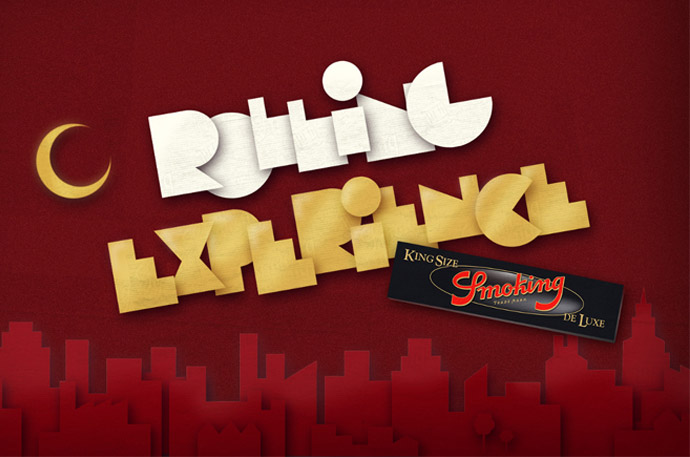 The range of Smoking is very wide you offers sheets regular (or small leaves), leaves long or slim but also leaves in rolls.
You will find the whole range of Smoking Papers