Bang Narcotic Beaker 31cm
Bang glass of the famous brand NARCOTIC with a percolator spiral.
Canna-Shops offers you here the bang authentic with logos and markings of the brand.
Narcotic offers you bang to percolator designed in Germany and produced in a quality glass (borosilicate glass).
With a capacity of up to 2000ml this bang will not fail to purify your smoke.
This bang is designed in 2 parts, and the percolator spiral withdraws which will facilitate you the cleaning.
The bang is provided with a clip for maintaining in place the percolator for use, and it recoît a bushing to the diameter 18.8 mm.
This bang Narcotic will be able to receive without problem a precooler to the diameter 18.8 mm, or an adapter for oil and BHO , but may also be used with a vapo as shown in the video below.
Description of the Narcotic Beaker:
• Height: 31cm
• Socket: 18.8 mm
• Spiral percolator
• Borosilicate glass
In case of breakage of your machine, we can provide you with the percolator spiral alone.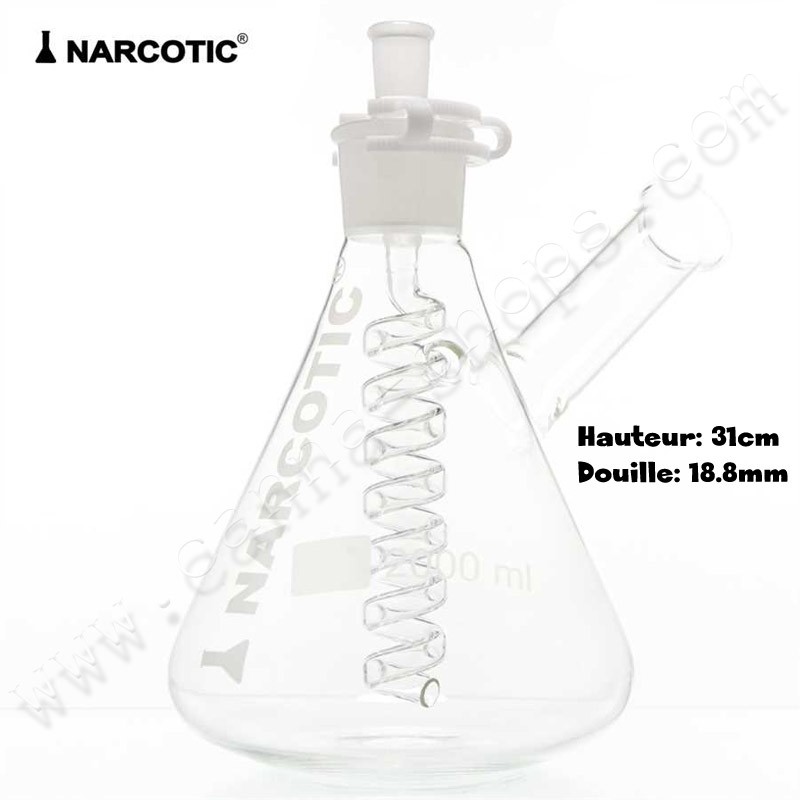 As many bang, bang Narcotic can be used with a spray bottle.