Tuxedo offers here leaves regular SMK.
Easily recognizable thanks to a packaging class, Black and Gold, the Smoking SMK are present in small sheets or leaves regular.
Just as the leaves of the slim, smk regular are manufactured in a paper-ultra-thin - based gum 100% natural and have received FSC certification, a sign of commitment to green and sustainable.
With the SMK you will have all the pleasure to enjoy your self-rolled cigarettes, longer with a paper slow-burning.
Like all our sheets to roll the price is decreasing, make your selection to get an even better price.
Sheets, SMK, leaves to ride quality at the best price
| | | | |
| --- | --- | --- | --- |
| | | | |
| 69mm x 37mm | 13 g/m2 | 120 sheets per books | 25 books per box |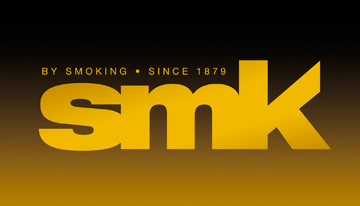 Always in the range SMK but for cigarettes longer, check out the SMK slim or SMK slim brown.
Our other brands of small leaves to roll, also called leaves regular.