The box of sheets, SMK regular
After the success of the SMK Slim, it did not take long for Smoking " to understand that smokers will find their happiness with the regular format.
And, as usual, Smoking produces a high-quality paper, end with a collage without a problem.
The packaging is easily recognizable in the colors Black and Gold. In addition, each book provides 120 sheets when many brands only only 100 sheets.
One more time Tuxedo knows how to stand out and make the difference.
The box of Smoking SMK Regular, detailed description:
| | | | |
| --- | --- | --- | --- |
| | | | |
| 69mm x 37mm | 13 g/m2 | 120 sheets per books | 25 books per box |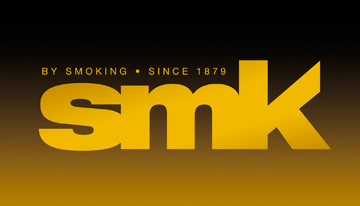 Always in the range SMK but for cigarettes longer, check out the SMK slim or SMK slim brown.
Our other brands of small leaves to roll, also called leaves regular.